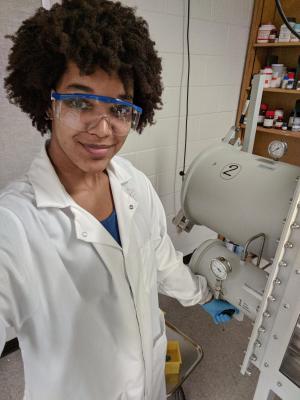 4th Year Graduate Student
Materials Chemistry
Specialization
:
Fundamental study of excitons in organic semiconductors
Education
:
B.S., Chemistry, 2018 - University of New Orleans
Bio
:
I was born and raised in New Orleans, Louisiana. This is where I developed an interest in topics of importance to our environment. Before deciding where to apply for my undergraduate studies, I was convinced that I wanted to become an environmental engineer. Trepidation about college-level science courses diverted my choice in major to editorial journalism at the University of Southern Mississippi (Hattiesburg, MS) with the goal of becoming an investigative journalist covering environmental science. I eventually realized that I wanted to use my time as an undergraduate to achieve a better understanding of the science itself and converted to a biology major at USM. Switching to an environmental chemistry program at the University of Georgia (Athens, GA) allowed me to gain a better appreciation for environmental science concerning soil chemistry. However, due to unforeseen, but ultimately fortuitous life events, I moved back home and began my undergraduate research in chemistry at the University of New Orleans where I realized my interest in studying materials for applications in the fields of energy and electronics. Each experience I've had and each class I've taken has increased my appreciation for these fields of study. Although I took a circuitous path to my chemistry degree, there isn't a single day I would take back.