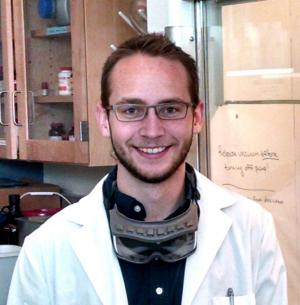 6th Year Graduate Student
Materials Chemistry
UCSB
Bio
:
I grew up in Flagstaff, Arizona and completed my B.S. in Biochemistry (ACS) at Northern Arizona University. My undergraduate research focused on developing sustainable electrode materials for multifunctional supercapacitor devices.  I worked in a joint research group led by Drs. Cindy Browder and Constantin Ciocanel.
My interests are in sustainable energy technology, including photovoltaics, batteries, and thermoelectric materials.
Research
:
I'm currently interested in understanding the causes and effects of electronic traps in organic semiconductor devices, including organic photovoltaic cells, organic LEDs, and organic field-effect transistors.