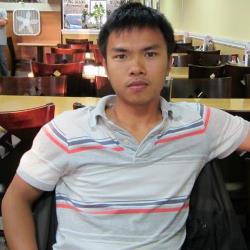 Founding Faculty
Fulbright University Vietnam
Specialization
:
Postdoc
Sep. 2016 - Mar. 2018
Graduate Student
Jun. 2011 - Jun. 2016 (Ph.D.)
Bio
:
Group speciality: Soccer
The place I saw at the first moment of my life is surrounded by rice fields. It's a very peaceful village in the central region of Vietnam. I grew up there with my extended family and of course, with many other spoiled village kids. I'd love to play, watch and talk about soccer.
2002-2006: Hanoi University of Science, BS, Chemistry
2007-2009: Gwangju Institute of Science and Technology, MS, Environmental Science and Engineering
Investigate molecular assembly and charge transport in high-mobility polymer field-effect transistors.