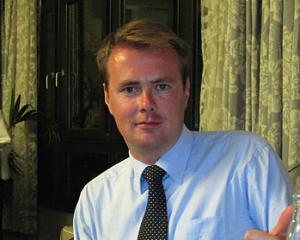 Technology Development Engineer
Intel Corp.
Specialization
:
Postdoc
Apr. 2012 - Apr. 2014
Bio
:
I was born in Amsterdam, The Netherlands, grew up in Nijverdal, and obtained my PhD at the University of Groningen.
Master in 2007, PhD in 2012
I have done my master research on the optical improvement of organic solar cells, after which I did a half year internship at Siemens AG in Erlangen, Germany, on the characterization of state-of-the-art light emitting polymers and electrode materials. For my PhD I performed research into charge transport and charge recombination mechanisms in organic light emitting diodes and organic solar cells in the groep of prof. dr. ir. Paul Blom. Thesis: "Trap-assisted recombination in polymer light-emitting diodes", Zernike Institute PhD thesis series 2012-16, ISSN 1570-1530, ISBN 978-90-367-5326-7 (electronic).
My current research encompasses charge transport and charge recombination in high performance small molecule organic solar cells, ionic and electronics transport in conjugated polyelectrolytes and lewis acid systems.